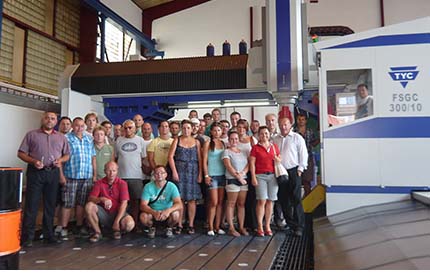 STROJÍRNA TYC S.R.O.
The main production program of the company are modern portal machining center. All portal machining center was developed by our company. Complete production of parts and assembly of machines takes place in the engineering halls in the Myto.
Currently there are three basic types of manufactured portal centers. The portal machining centeres are designed so that it is possible to modify the final configuration according to customer.
The more information
YOU NEED IT, WE CAN DO IT
News
OUR MANUFACTURING PROGRAMM