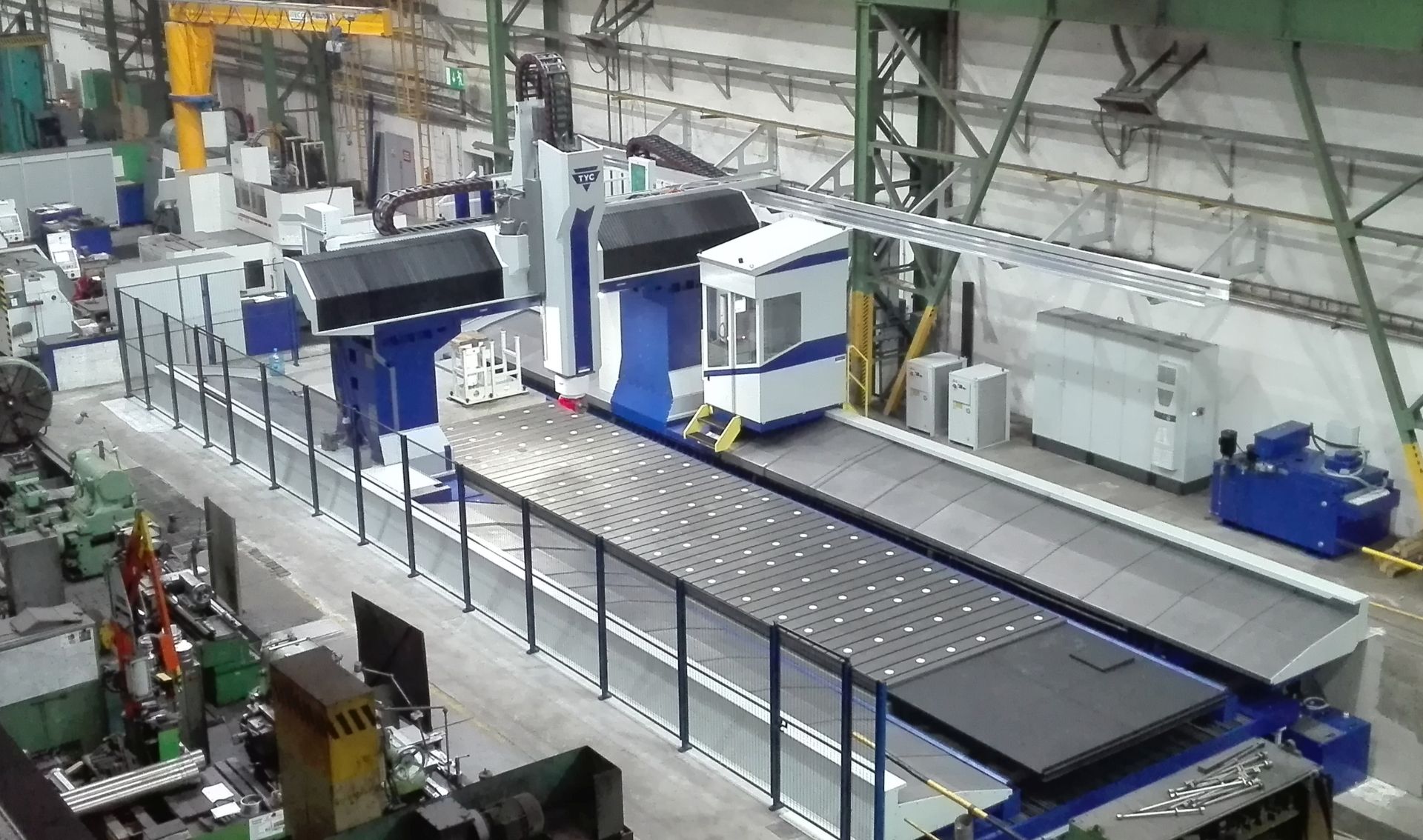 The offered FSGC machining center is a machine with portal construction. It is equipped with a moveable portal and cast iron base plates for workpiece clamping. These plates are standard suggested option of the machines FSGC. There is possible to equip the machine tool by special clamping unit instead casted plates, or combination of both.
There is possible to select from many accessories and equipments for the machine tools. Heads, automatic tool change, cooling of the tools, measuring probes and others. The accuracy is expressed by the characteristic quantities according to the standard VDI/DGQ 3441.
The modular system design of the machine allows the assembly FPPC machine in a wide range of dimensions. As the width, and particularly in length. For machining from 5 sides, the machine can be equipped with 2-axis head in design or indexing with continuous control.
Enquiry