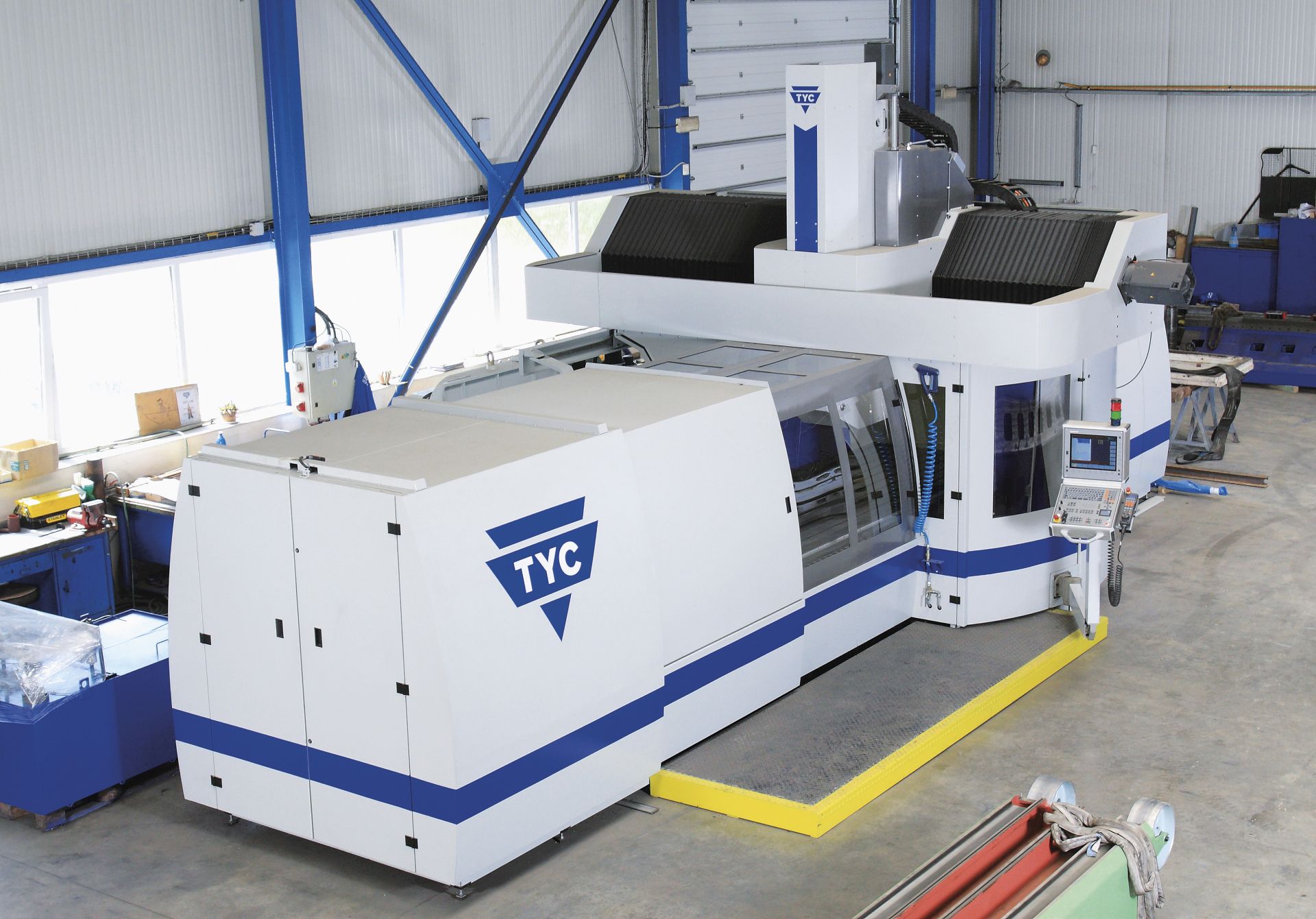 The FVC machine is the modern centre with modular construction which allows to configure all parametres in accordance to customers requirements.
Right configuration of the machine and accessories makes the machine suitable for milling, drilling or turning operation with 3 to 6 axes.
The machine is intended for machining of a middle sized or big workpieces and there can be machined small and curvy pieces as well. In addition with turning table it allows to turn rotary workpieces as on the vertical turning machine.
Modular system of FPPC allows to compile the machine in wide range of dimensions in the meaning of wideness and especially length. It is possible to equip the machine with continuous or indexed 2-axis head.
Enquiry