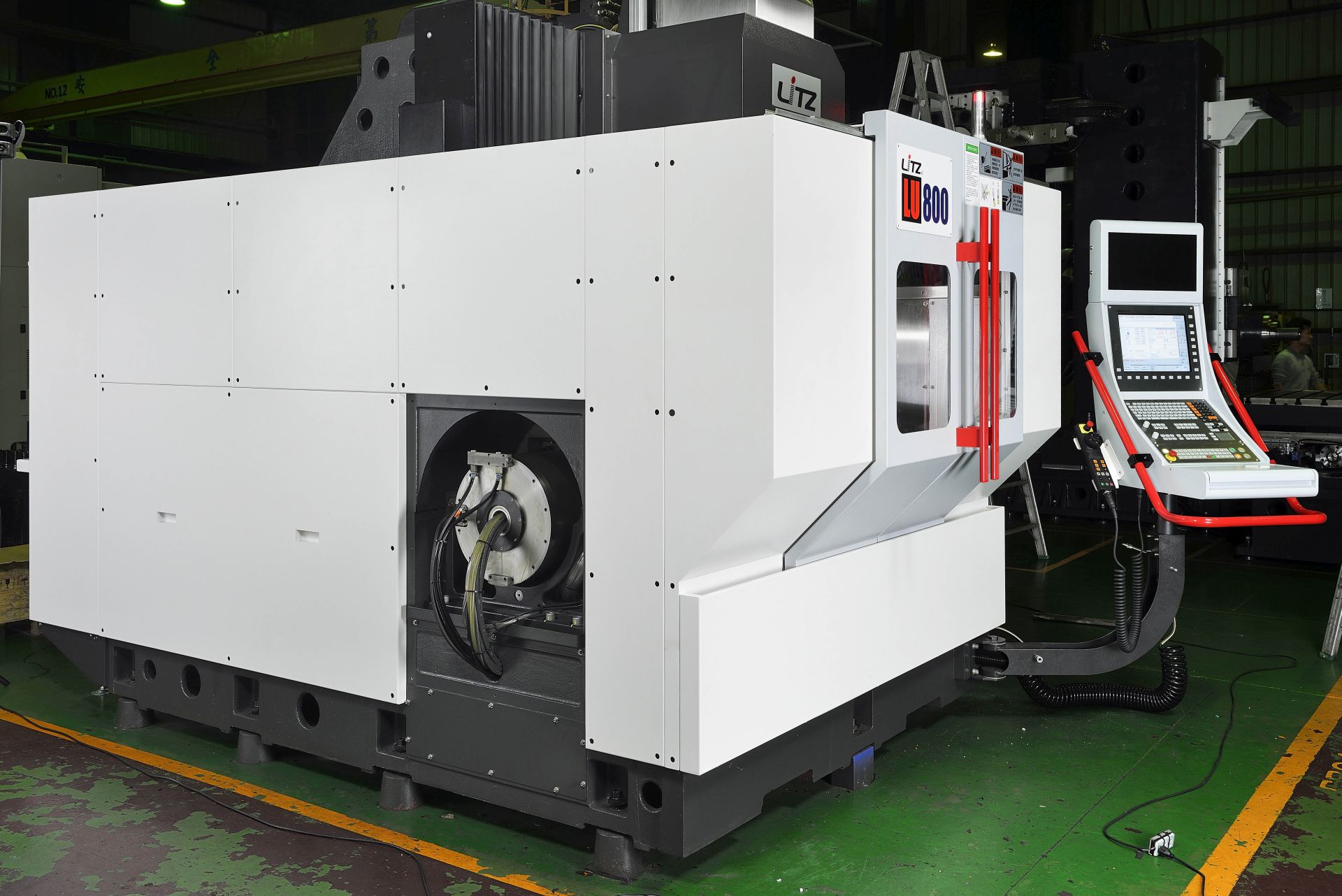 Stroj FPPC je moderní obráběcí centrum modulární konstrukce, která umožňuje nakonfigurování požadovaných parametrů přesně dle požadavků zákazníka. Vhodnou volbou provedení a dalšího příslušenství může stroj pracovat jako frézovací, vrtací, vyvrtávací nebo soustružnické centrum a to v 3-6ti osém provedení.
Stroj je určen pro obrábění rozměrných obrobků (zejména velmi dlouhých a hmotných), ale i pro menší tvarově náročné dílce. V kombinaci s otočným stolem je pak možné výhodně obrábět i dílce rotačního charakteru.
Stavebnicový systém konstrukce stroje FPPC umožňuje sestavit stroj v širokém spektru rozměrů a to jak na šířku, tak zejména na délku. Pro obrábění dílců z 5ti stran je stroj možné vybavit 2-osou hlavou v provedení s indexací nebo s možností souvislého řízení.
Máte dotazy nebo potřebujete poradit?
Contact form
Basic parametres of the machine
| | | | |
| --- | --- | --- | --- |
| TYP FVU | | 800 | 620 |
| Stroke of X-axis | mm | 800 | 620 |
| Stroke of Y-axis | mm | 900 | 520 |
| Stroke of Y-axis | mm | 620 | 460 |
| Length of table | mm | 800 | 620 |
| Width of table | mm | 650 | 500 |
| Load of table | kg | 1 000 | 300 |
| Fast feeds / working feeds | m/min | 48 / 20 | 36 / 20 |
| Rotation / tilting | deg | ±360 / ±120 | ±360 / -50 ~ +120 |
Dokumenty ke stažení
Technical specifikations (PDF 4,5 MB)